9/24/2022 The second metal album with KC Lyon is back under construction after being shelved for several months while we both worked on other things. You guys are going to love this! Hoping for a release sometime early next year!
9/14/2022 Each one of these films feature my music. Not too many people know this but every one was also written, directed, and produced by me. I started producing music videos with actors for the releases of "Cowboy" and "In Every Way", where the other films feature landscapes. To date, these films have either won awards and/or have been nominated. All of them can be seen on the YouTube channel, Totality Films.
https://www.youtube.com/c/totalityfilms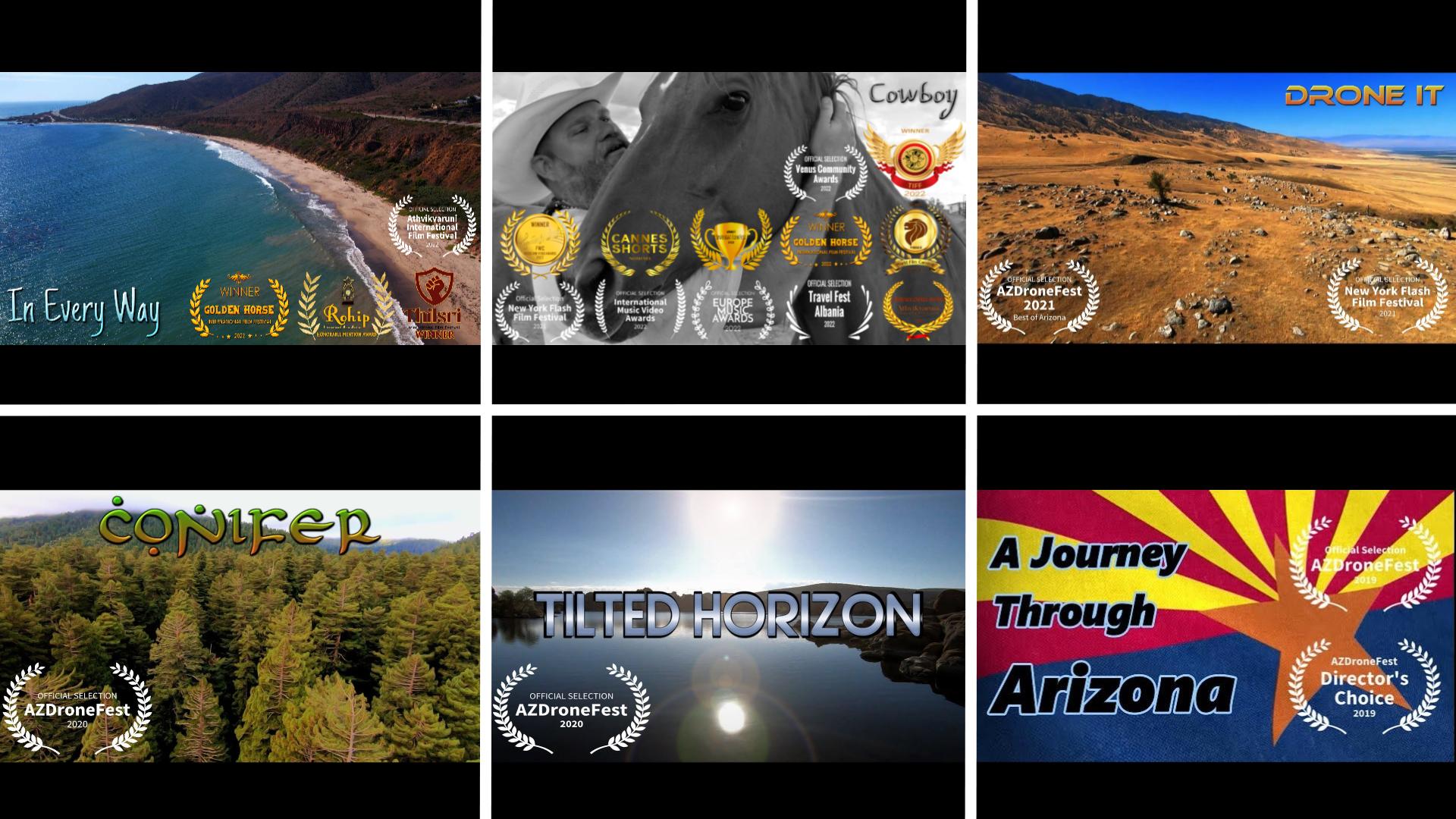 9/12/2022 A collaboration I have been wanting to do for quite some time. Michael Goodluck is a Navajo flute maker, and his music is enough to take one's breath away. I've known Michael for several years and we finally got together to get a collaboration done. The song featuring Michael will be on my upcoming album to be released sometime in November 2022.
Glamis signed to a Record Label
9/6/2022 Very happy to announce that Glamis music has been signed to PML Recordings under Sony Music Publishing. This has been in the works for months and today was the day all the paperwork was signed. I am thrilled to be working with PML and look forward to a rewarding future with them. New music for Glamis coming soon!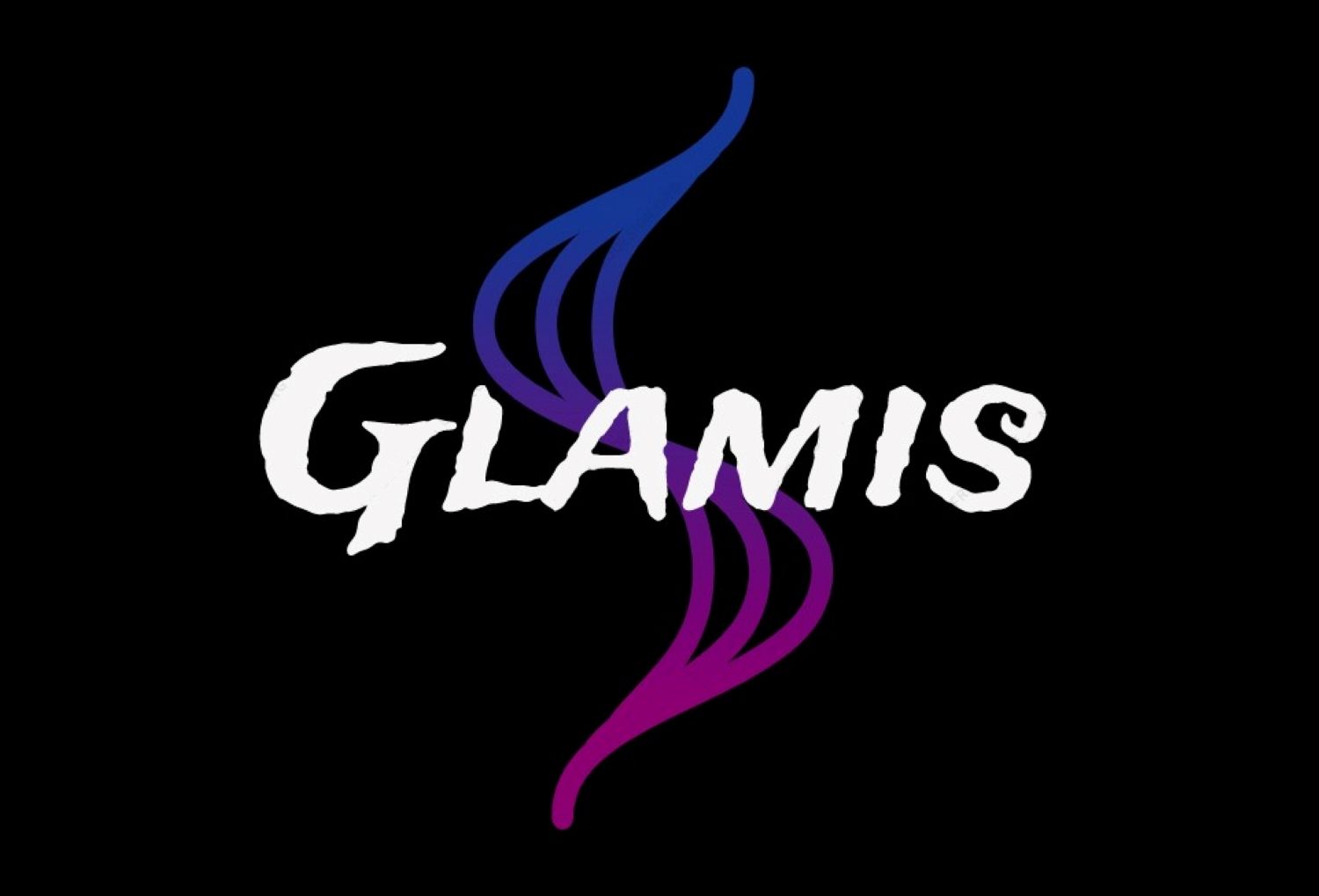 Piff and the Amazing Magic Banana
8/30/2022 What if you could time travel back to the 1400's, check out some cool castles, admire the knights in shining armor, and listen to the dragons play some awesome dance tunes? Wait, dragons playing dance music? Sure, why not? If the 1400's had dance music, it might have sounded a bit like this song!
So what's the magic banana about? It's a secret. This song is on the compilation album, "Down The Rabbit Hole (Volume Two)".
Special thanks to the (very real) "Piff the Magic Dragon" for allowing the use of his name for the title of this song.
https://linktr.ee/mariadavismusic
8/30/2022 The studio has officially been named! It's been a long time coming! Finding the right name was no easy task. The foundation that has been built for Maria Davis releases has been based on the phrase "Twenty in Five". It also happens to be the name of a song on the Paradox album. The meaning behind it is very special. No other name would better represent the studio and the continuation of the music.
In Every Way Single Release!
8/26/2022
The release day of "In Every Way" is here! The perfect summertime song to lift the spirits and have fun to!
https://linktr.ee/mariadavismusic
The music video was super special to produce... featuring the amazing actor, Paul Lincoln Alayo! Paul is a very dear friend of mine. We met on the set of the TV show "Timeless" back in 2018 in Santa Clarita, CA. I was there as the VIP guest of actor Goran Visnjic. I was sitting outside the studio building chatting with the crew waiting for Goran to finish an interview before heading over to rehearsals, and this guy who was decked out in old west gear complete with an awesome hat and poncho comes up to me, shakes my hand, and says it's a pleasure to see me there. I had no clue who he was. A few months later after the episode I was there for aired, I saw a picture posted on Instagram of the guy who came up to me in costume. I left a comment on the post about him coming up to me, he remembered that, and from that point on Paul and I have been great friends. Paul has some amazing acting credits and has even worked with Clint Eastwood twice in the movies "The Mule" and "Cry Macho". Since Paul had already been directed twice by Clint and other professional directors, I had some big shoes to fill.... He was a breeze to direct though. His level of professionalism and talent knows no bounds, and we both had a lot of fun creating the music video.
Interview with Shoutout Arizona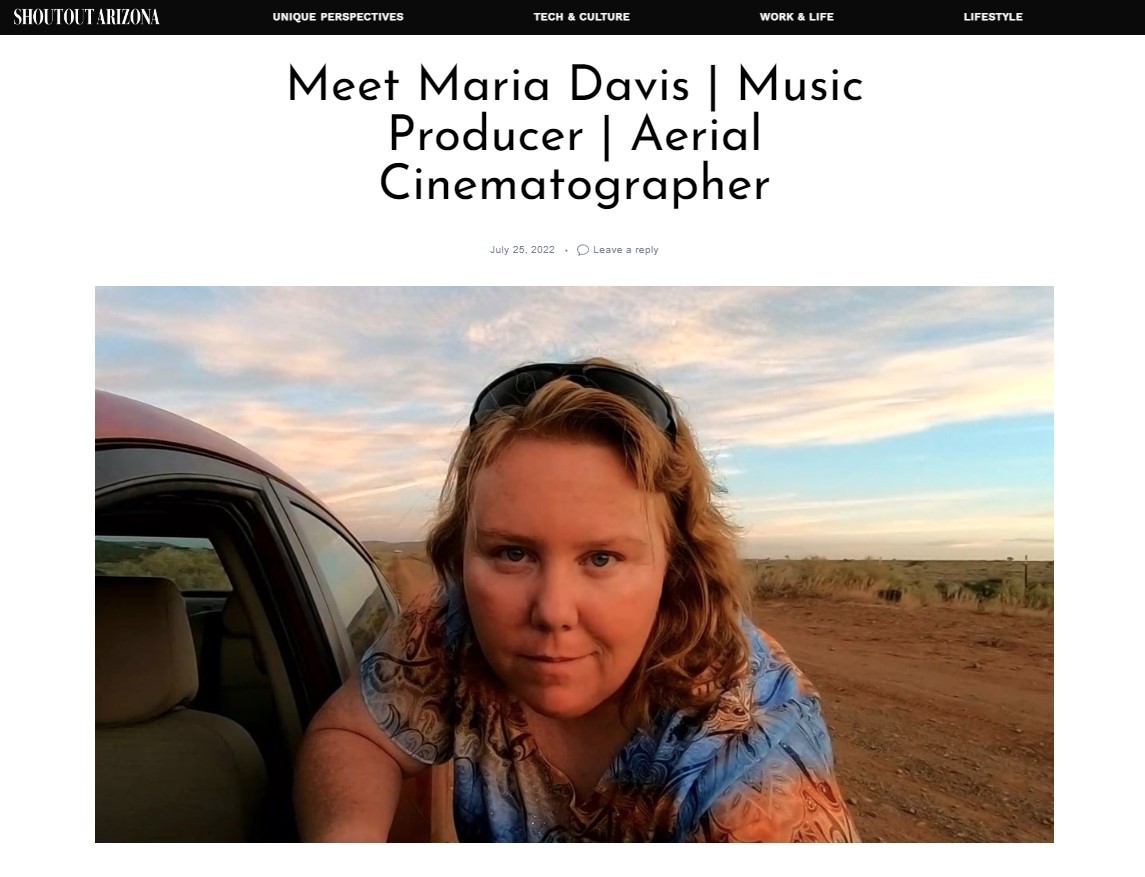 Cowboy Music Video Receiving International Recognition!
7/20/2022
The music video was a passion project after I released the music by the same name (from my Wander album). I never thought after filming it that it would be loved so much across the world.
Won - FWC Music and Film Awards - 2022
Won - Spotlight Film Fest - 2022
Won - World Film Carnival Singapore - 2022
Won - Tagore International Film Festival - 2022
Won - Athvikvaruni International Film Festival - 2022
Won - Golden Horse International Film Festival - 2022
Finalist - International Music Video Awards - 2022 Nominated - Venus Community Awards - 2022
Nominated - Europe Music Awards London - 2022
Nominated - Cannes Shorts Film Festival France - 2022
Nominated - Travel Fest Albania - 2022
Nominated - New York Flash Film Festival - 2021
Glamis First Time Feature on TOTU
7/19/2022 The title track to Glamis's Beyond album was featured on Taste of the Underground. Usually only music released under Maria Davis has been featured by Outworld Sounds, this is the first time a Glamis release has joined the fun! You can find Outworld Sounds here -
https://linktr.ee/OutworldSounds
- Give them some love and follow along!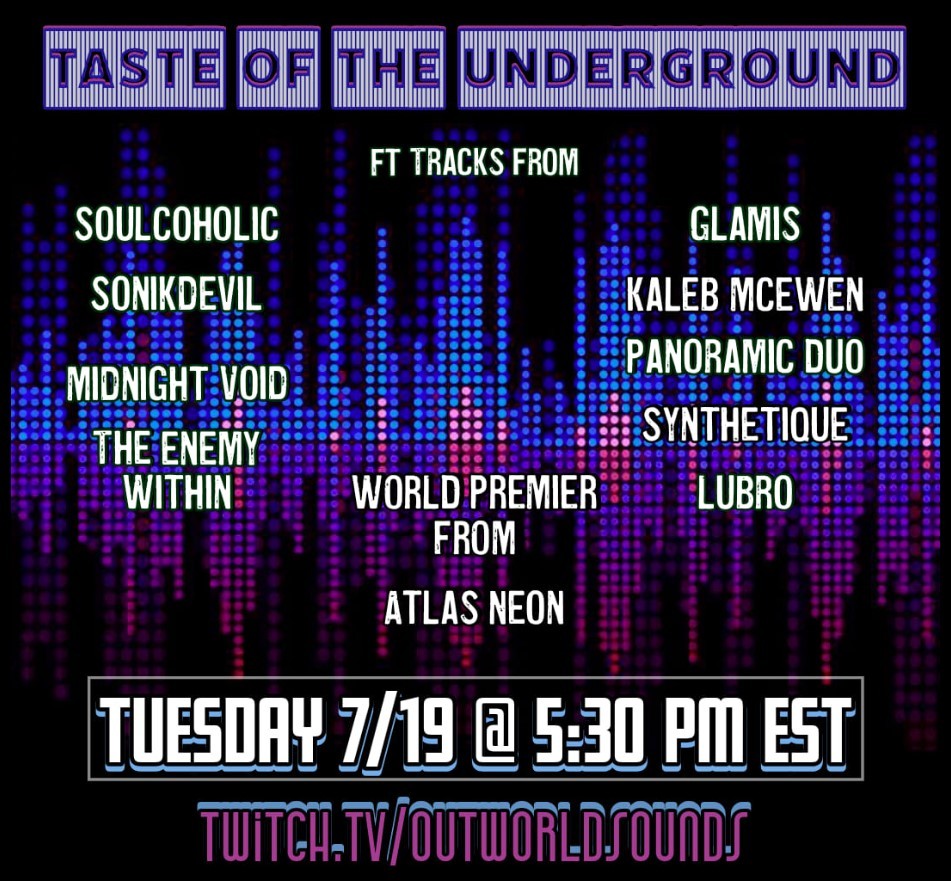 6/11/2022 A new album from Glamis, "Beyond" is now released worldwide! Experience it now on your favorite streaming service with the link below. Don't miss the official music video for the title track playing on the Glamis YouTube channel!
https://linktr.ee/GlamisMusic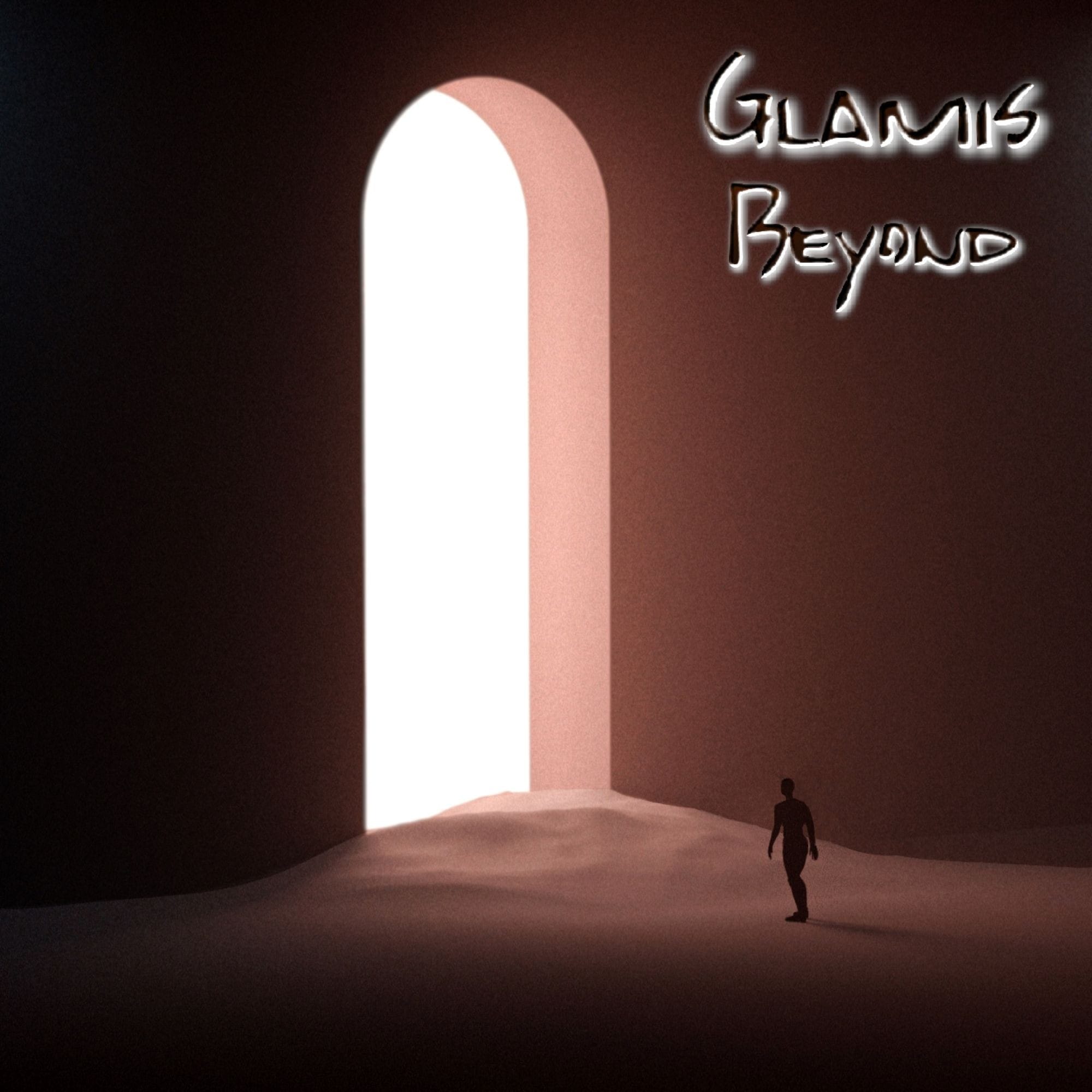 6/10/2022 I'm thrilled to announce the release of Sky Shadows! For me, this album represents a culmination of exploring different sounds, genres and arrangements. While working on the songs, I decided to implement a strong piano presence in combination with synths. The result created a beautiful soundscape. The idea of using a lot of piano came from the work I did on the single, Endless, with the artist 7and5. Actually, I was nearly done with the album when Endless was finished, and before I went to master all the songs I took one last listen and decided I needed to change some of the sounds to piano. (This is why I record nearly everything in MIDI in addition to whatever sound I'm using.) By doing that, it brought so much more life to the music. The title, Sky Shadows, came to be one day while driving out in the desert. I saw a huge cloud with the sun behind it and it was casting a deep blue shadow across the sky. I've seen that more times than I can remember, but that particular time it was so stunning and it stuck with me. I can't say I have ever heard the term before, and it makes for a really great album and song name! Thank you so much for all your support on my musical journey! I hope the music on this album finds you when you need it! You can stream/buy Sky Shadows on your favorite streaming service with the link below!
https://linktr.ee/mariadavismusic
6/2/2022
A new single for Glamis, Ebb and Flow, is available now on Bandcamp! An experimental electronic chillout experience with the artist 7and5 as a co-writer! Full release across streaming services on 6/8/2022!
https://glamis.bandcamp.com/track/ebb-and-flow
5/6/2022
Bringing the best of both artists together in a beautiful audio experience, Maria Davis & 7and5 teamed up in an amazing collaboration to bring you the uplifting and energetic song, Endless! Out now across all streaming platforms! I had an absolute blast working with 7and5 on this track. It truly is a perfect blending of both our sounds and I couldn't be happier with the end result. I hope you enjoy this song just as much as I did creating it!
https://mariadavismusic.bandcamp.com/track/endless
4/21/2022 My new single, Amicus, is now live across streaming services! This song has a ton of meaning for me and is dedicated to someone who began as a family friend 37 years ago, but has ended up as an honorary family member. Every note speaks about this person, of who she is through my eyes. She loves bass, subdrops, piano, smooth pads... all are present in the song. When writing, I tried to make the song 4:21 long because her birthday is on April 21st, but the music didn't want to be that short. So, I decided to release it on her birthday instead. Amicus is a Latin word for "Friend". I hope everyone enjoys the song!
https://linktr.ee/mariadavismusic
4/13/2022 Outworld Sounds is back with a great lineup of artists. Featuring the track "Pulsar" from yours truly. You can find Outworld Sounds here -
https://linktr.ee/OutworldSounds
- Give them some love and follow along!
4/8/2022
I am pleased to announce the music video for my song, Cowboy, is now a multiple award winning video! It has won best music video category in the World Film Carnival, Tagore international Film Festival, and the song won Outstanding Achievement in the FWC Music and Video Awards. Cowboy can be found on my Wander album. Click the music button in the menu to go to the albums and singles page. By clicking on the album cover, a new page will open to the album on Bandcamp. To watch the music video, click on "Media" and scroll down to the videos.
4/5/2022
It's a beautiful time in Arizona when spring comes! The desert is full of wildflower blooms, the saguaros start crowning with flowers, and inspiration for epic music emerges! Here's a few updates of what is in the works right now.... My good friend KC Lyon and I are working on a new project, this time a full album. Yes, for you metal fans out there... it will be a metal album! As before on our EP, The Unknown Door, all the instumental will be produced by me and KC is doing what he does best with the vocals and lyrics. There's a chance my voice might end up somewhere on the album too. We'll see. Also, and it's too early to release any details about this, but a collaboration is in the beginning stages with an amazing artist who I know you all will love! Stay tuned for more updates coming in the near future!
3/15/2022 TOTU for short, is presented by Outworld Sounds. Today's lineup will feature the song "Oneiric (feat. KC Lyon)". You can find Outworld Sounds here -
https://linktr.ee/OutworldSounds
- Give them some love and follow along!